PEOPLE
Steering team
Co-investigators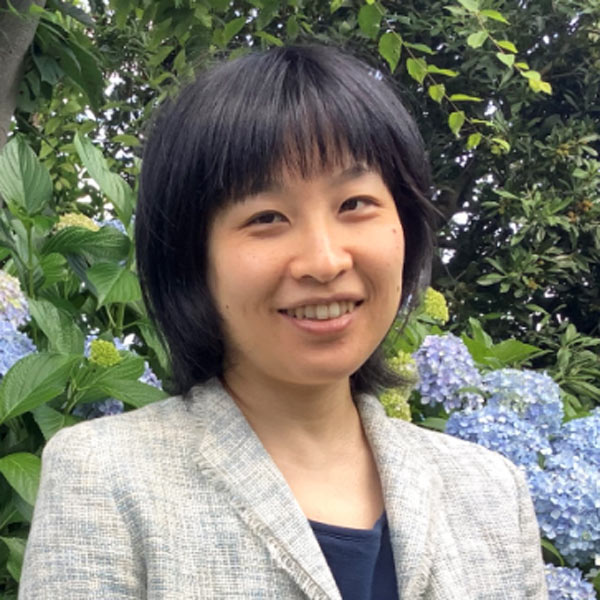 Arisa Ema
Arisa Ema is an Associate Professor at the University of Tokyo and Visiting Researcher at RIKEN Center for Advanced Intelligence Project in Japan. She is a researcher in Science and Technology Studies (STS), and her primary interest is to investigate the benefits and risks of artificial intelligence by organizing an interdisciplinary research group. She is a member of the Ethics Committee of the Japanese Society for Artificial Intelligence (JSAI), which released the JSAI Ethical Guidelines in 2017. She is also a board member of the Japan Deep Learning Association (JDLA) and chairing AI governance and its evaluation study group. She obtained Ph.D. from the University of Tokyo.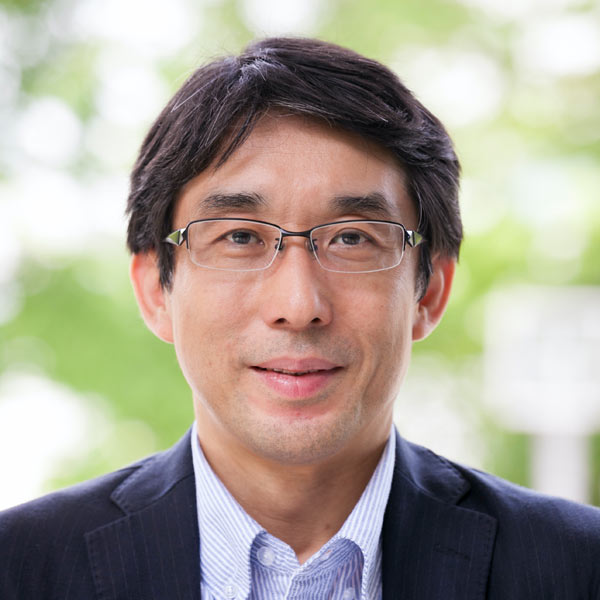 Osamu Sakura
Dr. Osamu Sakura, is Professor of Interfaculty Initiative in Information Studies, the University of Tokyo, and PI of Research Project for Science, Technology and Society, RIKEN Center for Advanced Intelligence Project (AIP), Japan. His main interests are neuroethics and social aspects of AI and robotics. He was also engaged in the relation between experts and local people in the Fukushima disaster area. He taught in Yokohama National University (1993-2000) and worked as visiting scholar on the University of Freiburg (1995-96) before moving to current position. He published some hundred of journal papers and several books.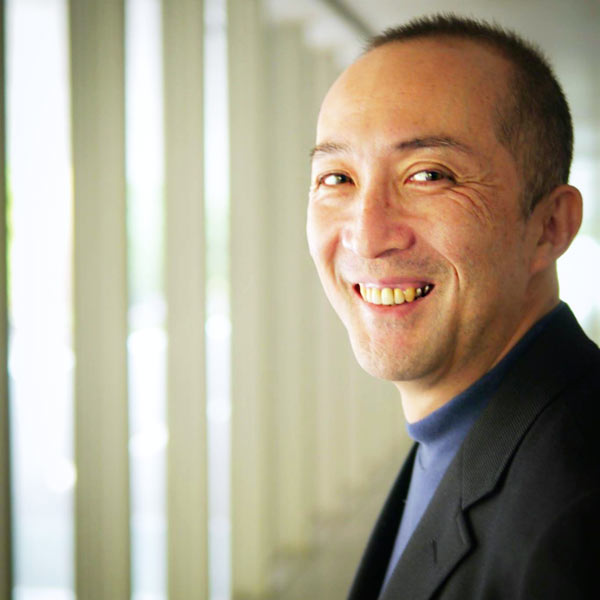 Shin Mizukoshi
Shin Mizukoshi has been working on critical and practical media studies to try to defamiliarize and recombine the relationship between media and people with a design-oriented mind. His most recent research interest in on the robot-literacy. Mizukoshi's recent publications include Media Studies (Open University Japan, 2018). He is the editor of a bilingual independent little magazine 5: Designing Media Ecology, and a member of Radio 5, a sister medium of the magazine 5.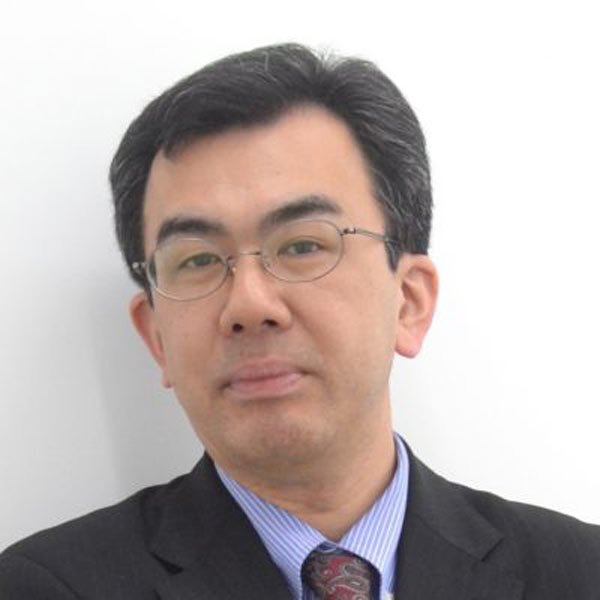 Noboru Koshizuka
He specializes in computer science. In particular, he has been working on Ubiquitous Computing, IoT, Linked Open Data, Operating Systems, Computer Network, Human Computer Interface, and Block Chain. In recent years, he has been interested in information systems as a social infrastructure. Specifically, he has been working on ubiquitous ID architecture, smart buildings and smart cities, and the advancement of social infrastructure using ICT.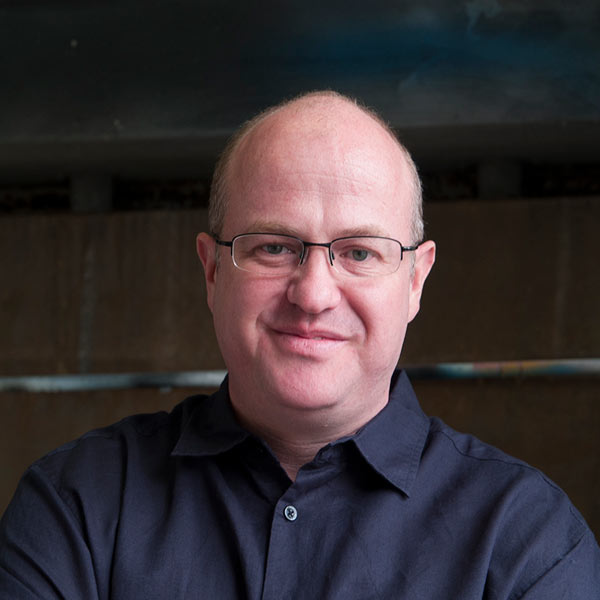 Miles Pennington
Miles Pennington is professor of Design Led Innovation and helps direct a unique international innovation lab at The University of Tokyo – the DLX Design Lab. Previously he was at the Royal College of Art in London and was Head of Programme of the Innovation Design Engineering (IDE) joint Masters programme with Imperial College – he is an alumnus of the IDE programme and graduated in 1992. He was also founder and head of the international exchange programme Global Innovation Design (GID). In the past in parallel to his academic work he was a Director of the London office of the innovation consultancy Takram. He moved to Japan in September 2017 to join The University of Tokyo.
For further information:https://www.designlab.ac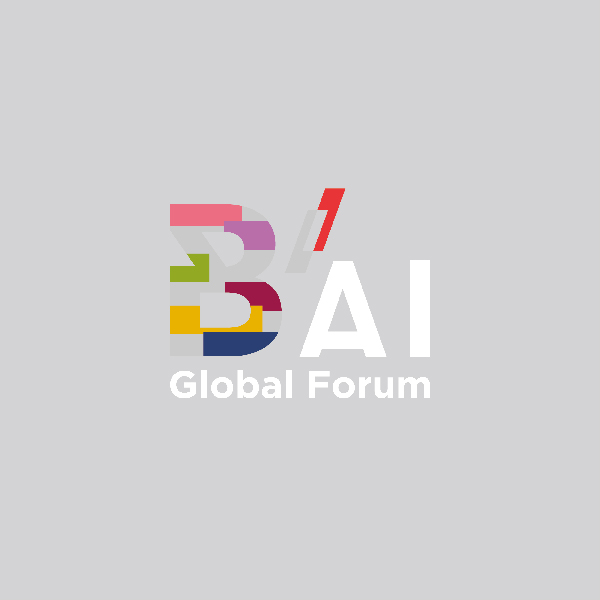 Akiko Onishi
Associate Professor, Center for Research on Counseling and Support Services, The University of Tokyo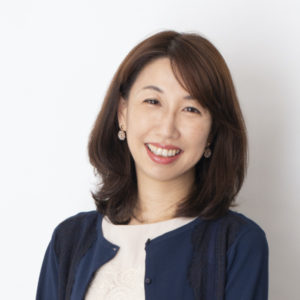 Tohko TANAKA
Tohko TANAKA is Professor at the Faculty of Language and Literature, Otsuma Women's University and Visiting Professor at the Graduate School of Interdisciplinary Information Science, the University of Tokyo. Doctor of Political Science (Graduate School of Political Science, Waseda University).
She is a specialist in media culture theory, gender studies, and cultural studies. Major publications include "Media bunka to jenda no seijigaku – dai san pa feminizumu no shiten kara", (2012) and "Watashitachi no 'tatakauhime/hataraku shoujo'", (2019); writer and editor of "Dekigoto kara manabu karuchuraru sutadizu" (2017), translator of "Hip-hop Japan: Rap And the Paths of Cultural Globalization" (2010) written by Ian Condry, "There Ain't No Black in the Union Jack" (2017) written by Paul Gilroy, etc.
For further information:http://www.lit.otsuma.ac.jp/commu/c_semi/tanaka
https://researchmap.jp/read0144432
Project Researchers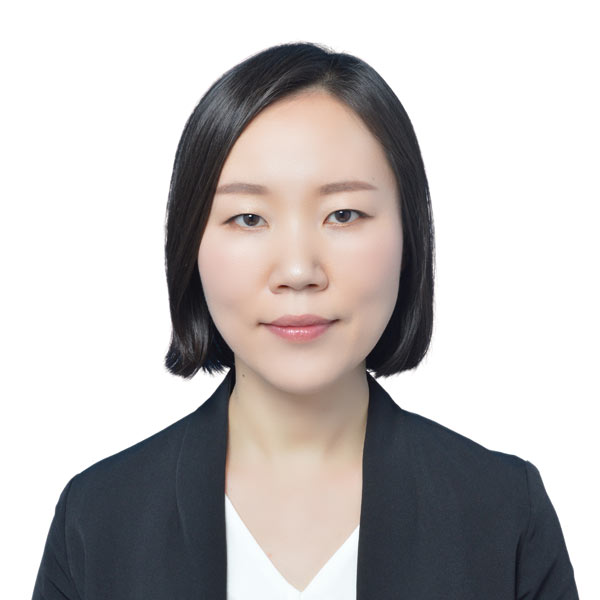 Kayoung KIM
Kayoung Kim is a project researcher at Interfaculty Initiative in Information Studies (III) at the University of Tokyo. Her research interests include media sociology and media culture. She is currently studying the history and transformation of commercialism in the Japanese broadcasting industry especially from the perspective of political economy. She received her master's degree in Socio-Information and Communication Studies at the Graduate School of Interdisciplinary Information Studies (GSII) at the University of Tokyo in 2012. After completing her Ph.D. course work at the same department, she worked as a reporter for international news at TV Asahi for three and a half years. After returning to the university in 2020, she was also involved in the PR committee and the Media Studio at III/GSII. Since April 2021, she has been a full-time project researcher for the B'AI Global Forum, where she is in charge of planning various events and projects.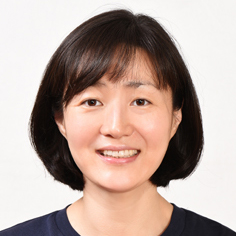 Jooeun Noh
Jooeun Noh is a project researcher for the B'AI Global Forum at the Institute for AI and Beyond of the University of Tokyo. Her research interest lies in exploring the relationship between information and minorities. She received her Master's degree in Area Studies from the University of Tokyo and completed her Ph.D. course work in the Department of Socio-information and Communication Studies at the Graduate School of Interdisciplinary Information Studies, the University of Tokyo. She conducted research at Harvard University and Brown University with the assistance of the Visiting Fellowship at the Harvard-Yenching Institute and the JSPS Research Fellowship.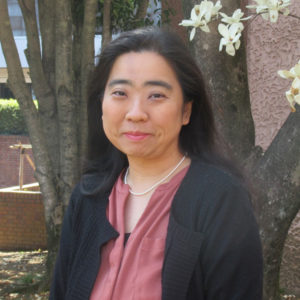 Atsuko Sano
Atsuko Sano obtained her DBA (Doctor of Business Administration) in social design studies at Rikkyo University in Tokyo. She received a four year KAKEN (Grants-in-Aid for Scientific Research) funding for researching digitalization and gender equality in Germany in 2018. Her research interest is the impact of digitization and AI strategies on gender equality and women's empowerment.
As an e-learning specialist at the National Women's Education Center (NWEC) of Japan, she was engaged in training program and digital content development for promoting gender equality.
For further information:https://researchmap.jp/sanoatsuko?lang=en
Researchers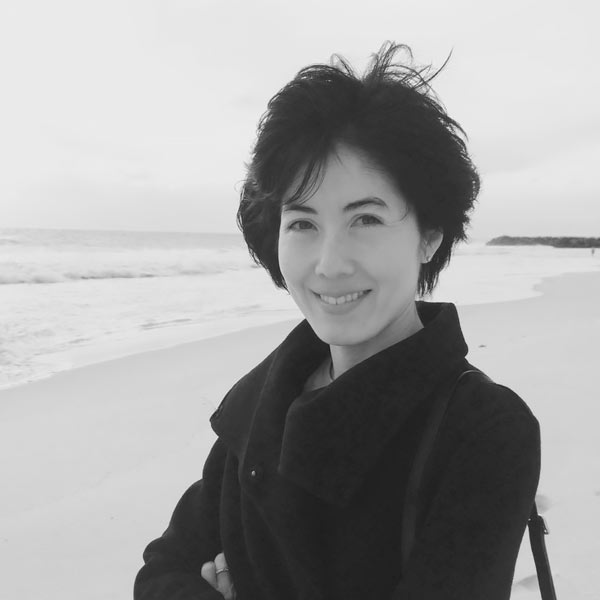 Keiko Kojima
Essayist and visiting researcher
Interfaculty Initiative in Information Studies
University of Tokyo
After graduating from the Department of Political Studies, Faculty of Law, Gakushuin University, Keiko Kojima joined Japanese broadcaster TBS, where she worked as an announcer for 15 years. Currently residing with her family in Perth, Australia, she appears in a variety of media in Japan, speaking and writing about women's careers, work-life balance, and gender issues. Ms. Kojima is a regularly contributor to "AERA," "Nikkei ARIA," "VERY," and other magazines. She has written several books, including "Gebaku" and "Rururairai – Diary of living and working between Australia and Japan," and a number of novels, including "Horizon." She received the 36th Galaxy DJ Personality Award.
For further information:https://www.applecross.jp/kojima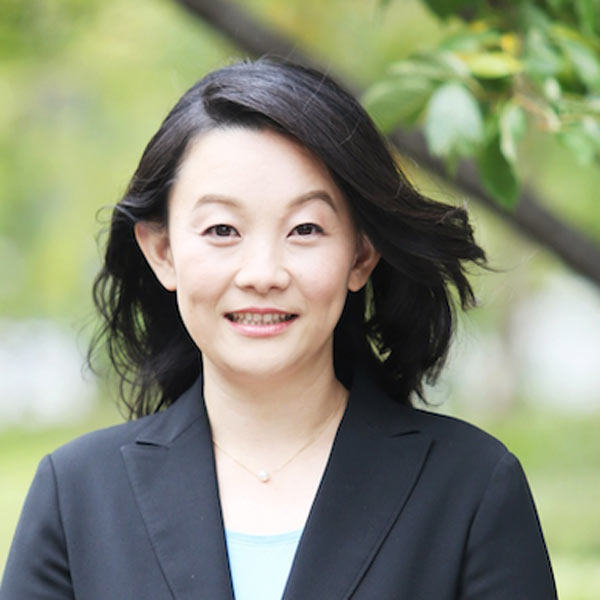 Renge Jibu
Renge Jibu is a Journalist with 23 years of experience, focusing on gender and economy issues. Became a freelance journalist in 2014 and has since written over 250 articles. Serves many governmental and non-governmental organizations' committees on gender issues. Speaker and panelist as an expert on gender and economy issues at over 240 events both in Japan and abroad (U.S., Vietnam, Taiwan and France) since 2006, as well as on TV, newspaper and internet articles. Consultant on communication and gender issues for global IT and consumer product companies and large Japanese companies. Author of four books.
For further information:https://rengejibu.hatenablog.com/
https://twitter.com/rengejibu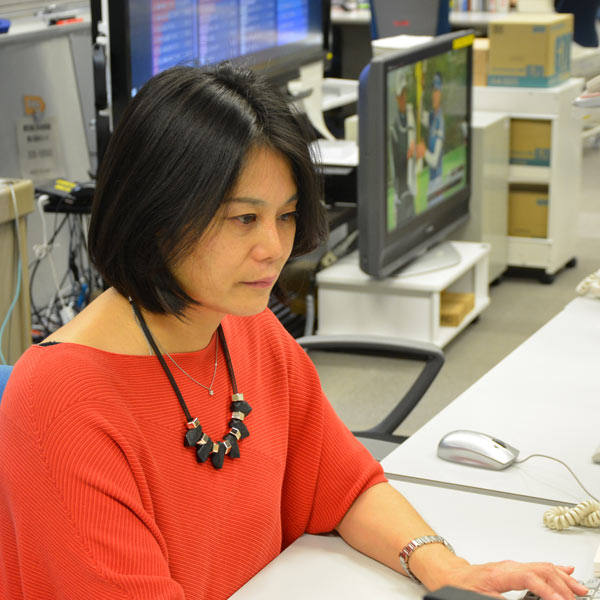 Keiko Yamamoto
Senior Manager
News Division, Nagoya Station NHK(Japan Broadcasting Corporation)
Keiko Yamamoto is a journalist at NHK (JAPAN BROADCASTING CORPORATION). She currently is in charge of news at Nagoya Station after working at the broadcaster's 24-hour English channel, NHK World Japan. Keiko has covered social issues with a focus on empowerment of women such as #MeToo movement, children's right and education.
In 2001, she founded a network for women journalists, connecting people in order to promote new social values and concepts to Japanese society. The association has grown and now has more than 800 members that include women from other professional fields. In 2009, the Asia Society named her as an Asia21 Fellow, a young leader of Asia. Keiko received her MA in International Development from Nagoya University. She is the mother of a 12-year-old daughter.
For further information:http://nhk.jp/nagoya-marutto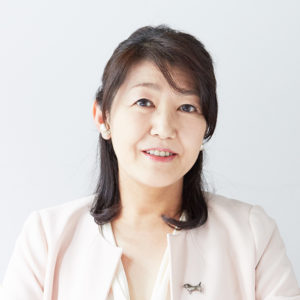 Touko Shirakawa
Touko Shirakawa is Journalist about declining birthrates, Author, and Visiting Researcher of Graduate School of Interfaculty Initiative in Information Studies, The University of Tokyo. She graduated from Faculty of Letters, Department of Sociology, Keio University in 1984. She received her MBA diploma in Strategic Management from Chuo University in 2020.
Since 2002 to the present, she has been writing about women's issues especially to suggest the balanced lifestyle for women's birthing and work. Her research expertise and interest are women empowerment, SDGs and diversity management.
She is the author of several books: "The Era of KONKATSU (Marriage Hunting Era)", co-authored with Masahiro Yamaguchi, Professor of Sociology at Chuo University, which has sold 200,000 copies in 2008. "This is where the realization of work style reform of your company goes wrong !"(2017) , "A Boundary of Harassment"(2019). She has written more than 25 books.
She served as a member of Cabinet Office Gender Equality Bureau's "Expert Panel on Priority Policies" in 2016-2020, also served as a member of Cabinet Secretariat's "The Council for the Realization of Work Style Reform" in 2016-2020. She also holds positions as Project Professor at Sagami Women's University and as Visiting professor at the Center for General Education, Showa Women's University.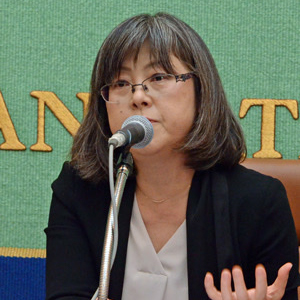 Michiko Kawahara
Michiko Kawahara is a journalist, born in 1961. She studied social psychology at the University of Tokyo. 1983-2020 : She was a staff writer of the Asahi Shimbun. She has interviewed victims of sexual violence and crime. And she has been thinking about how journalism should be. 2000-2011 : She has organized a study session for journalists about "victims and the media" with the bereaved family of the Tokyo sarin gas attack.
Michiko Kawahara wrote books on crime victims and journalism, and on Viktor Frankl.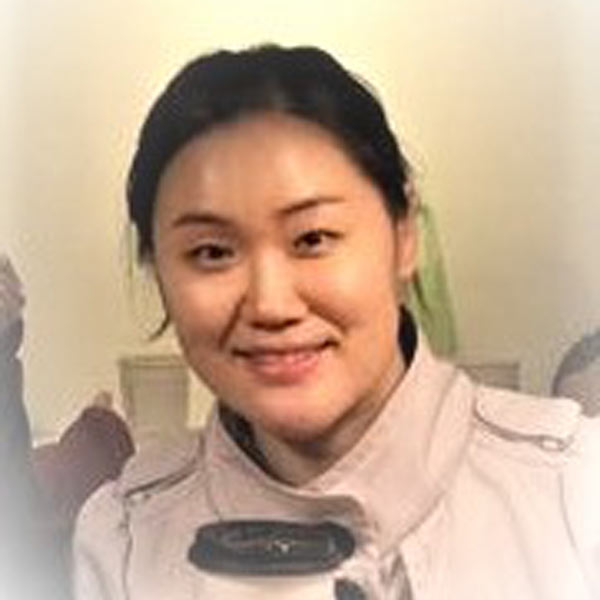 Misook Lee
Misook Lee is Assistant Professor in the Center for the Global Liberal Arts Program (GLAP) at Rikkyo University. She completed her PhD in Socio-Information and Communication Studies at the University of Tokyo. Her research interests include gender and media, Journalism, comparative media studies, and transnational public sphere. Her recent publication includes "#MeToo and broadcast journalism in South Korea: the gatekeeping process of #MeToo" in Interactions: Studies in Communication & Culture (2019) and The age of the Japan-Korea Solidarity Movement: Transnational Public Sphere and the Media in the 1970s and 80s (2018, in Japanese).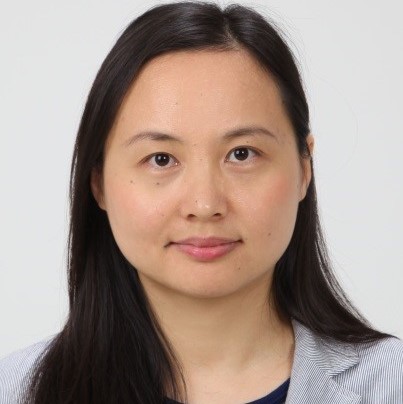 Rong Zhang
Rong Zhang is associate professor of Tongji Zhejiang College, department of Social Science and visiting researcher of the University of Tokyo. She obtained her Ph.D. degree from the University of Tokyo in 2016. With the work experience as reporter and editor in People's Daily Online (Beijing, China) and the Asahi Shimbun (Tokyo, Japan), her main research interests include online journalism, convergence media, international communication, etc. The book based on her doctoral thesis Collective Journalism: Net media's new possibilities generalized from the Chinese cases (2017), was published and fully funded by Japan Press Research Institute.
Research collaborators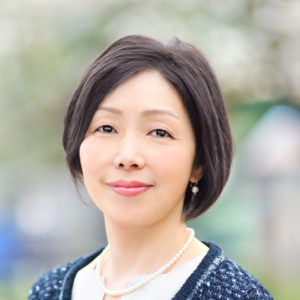 Keiko Hamada
Journalist/FormeSupervising Editor in Chief of BUSINESS INSIDER JAPAN / former Editor in Chief of AERA
Beginning her career in 1989 at the prestigious newspaper company, the Asahi Shimbun Co., Keiko was transferred to the weekly magazine AERA in 1999 after experiencing branch offices at Maebashi, Sendai and the Weekly Asahi. As a journalist, she has specialized in covering world news and the issues seen of the modern female career and lifestyle. Keiko has been at site for both 9.11 and the Iraq War. Becoming the deputy editor in 2004, deputy editor in chief, Keiko became AERA's first female editor in chief.
During her term as editor in chief at AERA, she has innovated the classic magazine, collaborating with online media and inviting outside editors to produce special articles.
From May 2016 to March 2017, she has also produced projects "On Career x Childrearing," "WORKO ! " and symposiums such as "Career Paths" as producer at the Comprehensive Producing Office at the Asahi Shimbun Co.
Starting April 2017 Keiko is now the Japanese supervising editor in chief of an online business news media that spans over 17 countries worldwide.
She will be continuing commentary at TV programs "Shinichi Hatori Morning Show" and "the Sunday Morning" and lectures on topics including but not limited to diversity and labor reform.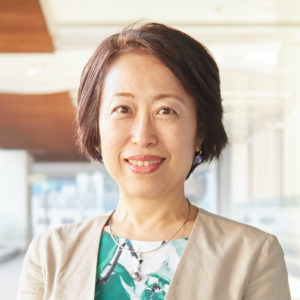 Mari Miura
Professor of Political Science, Faculty of Law, Sophia University. Ph.D. from University of California, Berkeley. Author of Welfare Through Work: Conservative Ideas, Partisan Dynamics, and Social Protection in Japan (Cornell University Press, 2012), "Persistence of Women's Under-representation" (in Japan Decides 2017, Palgrave Mcmillan 2018), Making Our Voices Heard—Revival of Representative Democracy (in Japanese, Iwanami Shoten, 2015), editor of Japan's Women Representatives (in Japanese, Asahi Shimbun Shuppansha, 2016), Investment in Society: Supporting Individuals and Building Communal Ties (in Japanese, Iwanami Shoten, 2018), co-editor of Gender Quotas in Comparative Perspectives: Understanding the Increase in Women Representatives (in Japanese, Akashi Shoten, 2014).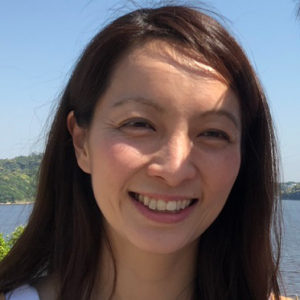 Yukiko Mishina
Yukiko Mishina is Associate Professor in the Graduate School of Informatics and Engineering, the University of Electro-Communications. She obtained her Ph.D. in chemistry at The University of Chicago and has taught at the University of Tokyo as Project Assistant Professor. Her main research involved chemical analyses of the structure and function of DNA repair proteins and development of imaging techniques for brain activities, but has now shifted her interest towards brain science and artificial intelligence, such as perception and cognitive bias in language learning, and science English language education.
Research Assistants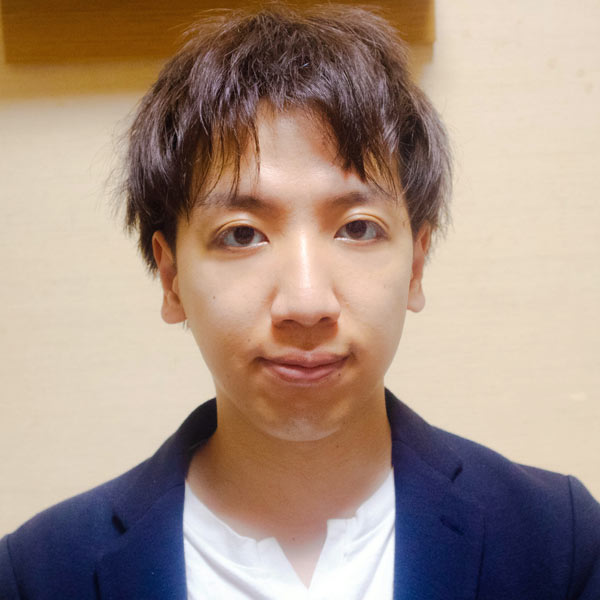 Akira TANAKA
Akira TANAKA is a research assistant at the B'AI Global Forum and a PhD student in the Graduate School of Interdisciplinary Information Studies (GSII). He received his BA in economics from Keio University in 2016 and MA in socio-information studies from the University of Tokyo in 2018. He is studying how journalists can activate minority voices, based on the interaction between social media and mass media, the transformation of public media, and the growth of popular factual contents such as reality television and infotainment. He is also interested in issues on disability and gender.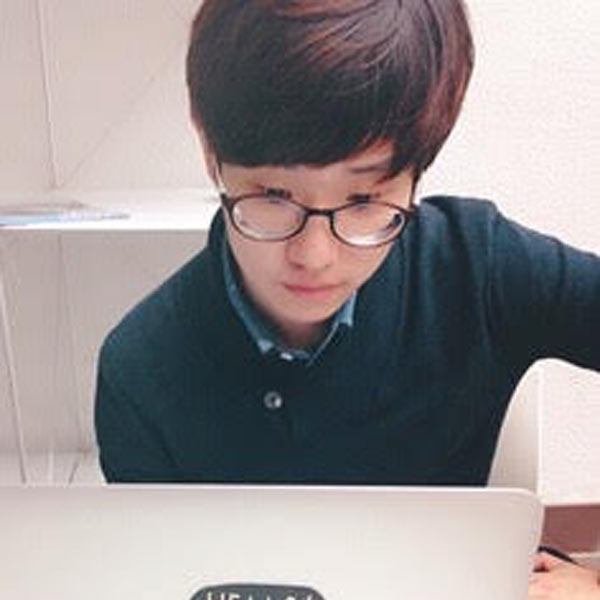 Dongwoo Lim
Dongwoo Lim is a research assistant at the B'AI Global Forum and a PhD student at the Graduate School of Interdisciplinary Information Studies, the University of Tokyo. Originally from South Korea, he majored in anthropology and minored in communication at Seoul National University. As a doctoral student, he's interested in the spread and flow of political issues on YouTube and Twitter in Japan and South Korea.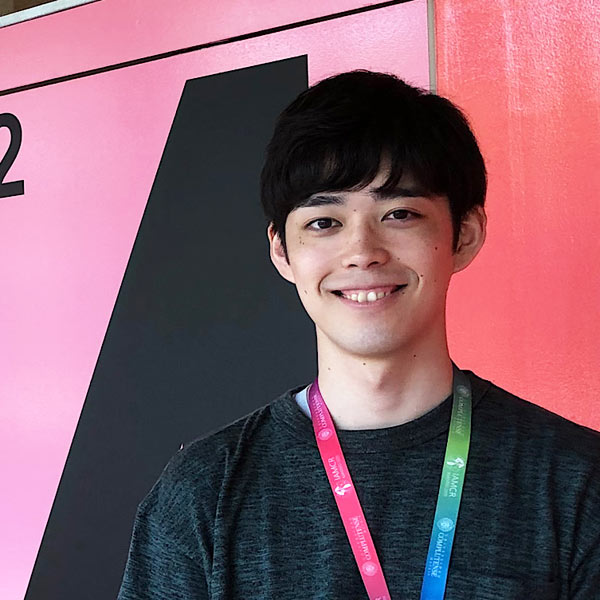 Hiroki Kato
Hiroki Kato is a PhD candidate in the Cultural and Human Information Studies Course of the Graduate School of Interdisciplinary Information Studies (GSII) at the University of Tokyo. His field of research is communication and media studies with a particular interest in the dynamics of collective communication on social media, such as online firestorms or hate speech. His PhD research is concerned with the construction and maintenance processes of conservative online communities.
Administrative staff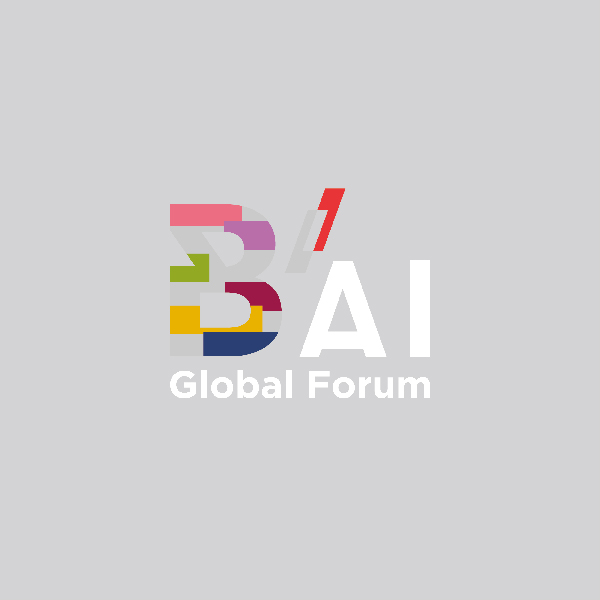 Midori Isoda