2021.Mar.05
EVENTS
B'AI Global Forum Launch Event
"Gender Justice in the AI Era: A dialogue on engagement and activism"
Digital information technology has become ubiquitous in both our persona daily lives and as a technology that propels social activity. This technology also carries the danger of replicating the inequity of human society and can function as a reflection mirror to show that injustice. The technological advancement of Artificial Intelligence (AI) is no exception to this, as various studies illustrate how gender discrimination and structural inequity is being reproduced in AI. This demonstrates how AI has been developed to maintain and strengthen current norms and hegemonic power. The question then is what are the necessary systems for a democratic operation of AI and other digital information technology? What best practices exist that encourage women and social minorities to participate in IT technology and offer an inclusive labor environment and IT education for the realization of equity in AI development. We must ask how can scientific data be used effectively for gender equality and equity? And what collaborations must happen between the fields of information engineering and the social sciences? We wish to explore the advantages of inclusivity in AI education and development while discussing the obstacles that stand in its way and possible solutions to rectify the root of such obstacles.
【Date, Viewing method, etc】
・Date&Time: Wednesday 17 March 2021 @ 6:30pm~8:00pm (JST)
・Venue: Zoom Webinar/YouTube Live
・Language: English (Japanese simultaneous interpretation will be provided)
・Zoom Webinar: Registration required (No charge)
・YouTube Live: No registration required
※ Only Zoom Webinar participants will be invited to ask questions to the panelists.
【Program】
Moderator:
Yuko Itatsu (Associate Professor, College of Arts and Sciences, University of Tokyo)
Opening remarks:
Kaori Hayashi (Professor, Interfaculty Initiative in Information Studies, University of Tokyo)
Session 1:Keynote lecture (40 minutes)
Anita Gurumurthy (Executive Director, IT for Change)
"Towards feminist futures in the intelligence economy"
Session 2:Panel discussion (40 minutes)
・Anita Gurumurthy
・Asumi Saito (Co-founder, Waffle.org)
・Akihiro Nakao (Professor, Interfaculty Initiative in Information Studies, University of Tokyo)
Moderator:Yuko Itatsu
Closing remarks:
Yujin Yaguchi (Professor, Interfaculty Initiative in Information Studies, University of Tokyo)
========================
【Speaker】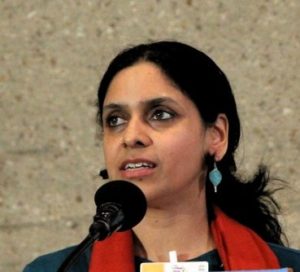 Anita Gurumurthy 
Anita Gurumurthy is an executive director of IT for Change. IT for Change is a NGO based in Bengaluru, India and was established in 2000. Engaging with social movements as an activist, she has conducted collaborative research on the political economy of Internet governance, gender justice, and promoting women's capabilities in IT industry in India. Please see the website of IT for Change for further details: https://itforchange.net/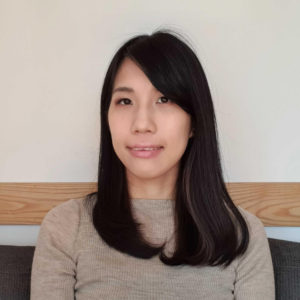 Asumi Saito
Asumi Saito is a data scientist. She has worked as a co-founder of Waffle.org focusing on how to ameliorate gender inequality in the technology industry. She was named one of '30 Under 30 Japan' award for 2020 by Forbes Japan. In 2020, she received a special award (SDGs Partnership Award) for the Japan Sustainable Development Goals Awards organized by the Ministry of Foreign Affairs of Japan. Please see the website of Waffle.org for further details: https://waffle-waffle.org/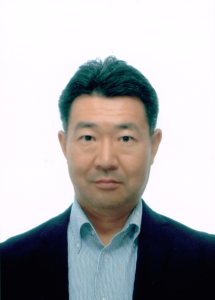 Akihiro Nakao
Akihiro Nakao is a professor at the Interfaculty Initiative in Information Studies, the University of Tokyo. He has researched and worked in the field of computer networks. In 2020, he received the Research and Development Award for Strategic Information and Communications R&D Promotion Programme (SCOPE) of the Ministry of Internal Affairs and Communications in Japan. Please see his website for further details: https://www.nakao-lab.org/
========================
【Poster】
【Organizer】
B'AI Global Forum, Institute for AI and Beyond at the University of Tokyo
【Inquiry】
Office of B'AI Global Forum, the University of Tokyo
Email: bai.global.forum@gmail.com